Top 12 Walk in Cooler Manufacturers
So far, we've learned:
Let's take a moment to consider who the top walk in cooler manufacturers in the United States are.
At Mr. Winter, we are committed to ensuring anyone shopping for a walk in cooler is aware of all their options.
While we're confident that our custom and standard walk in coolers are among the best in the industry, we compiled a list of the top walk in cooler manufacturers to provide a better understanding of the industry and help focus your search.
Without further adieu, here's a list of some of the top walk in cooler manufacturers in the U.S. (in no particular order):
Norlake
Location: Hudson, WI
Founded: 1947
Founded in the garage of a northwest Wisconsin creamery, Norlake's beginnings were rooted in designing bar and restaurant refrigeration products.
Over time, Norlake has expanded its operations to include a Scientific Division and a large variety of foodservice refrigeration products. It remained a family-owned business until 2003 when it became part of Standex Foodservice Equipment Group.
Ten Oaks Group, a family office in Charlotte, NC, acquired Norlake in 2020 and placed it under its Refrigeration Solutions Group umbrella.
Kolpak
Location: Parsons, TN
Founded: 1969
Kolpak creates walk in coolers that are "easy to learn, use, and maintain". Their products and solutions are made to withstand the pressures of a restauranteur's fast-paced establishment.
Their offerings include the Simply EpiK, Polar-Pak, and KoldFront walk in coolers. Kolpak was acquired by The Manitowoc Company in 1995.
KPS Global
Location: Fort Worth, TX
Founded: 2015
KPS Global was formed in 2015 through the acquisition of Kysor Panel Systems and the Hill Phoenix Walk-ins Division from Dover Corporation. It is a manufacturer of insulated panel systems with over 800 employees nationally.
In addition to product offerings like the ACE™ walk in cooler, insulated panel systems, and insulated metal panels, KPS offers field surveys, installation, and turnkey general contracting services.
Master Bilt
Location: New Albany, MS
Founded: 1938
Master-Bilt, a Refrigerated Solutions Group company, was founded in St Louis, MO when two friends began producing refrigerated coolers for the milk cans used by dairy farms in 1938.
In addition to ice cream cabinets and glass door merchandisers, Master-Bilt offers a complete line of coolers, freezers, and refrigeration for commercial foodservice applications. They specialize in institutional settings, restaurants, and small footprint retail and convenience stores.
Amerikooler
Location: Hialeah, FL
Founded: 1985
Amerikooler keeps customers on the cutting-edge of kool with the most advanced state-of-the-art facility in the industry.
They provide the most reliable walk-ins for the everyday foodservice and retail business with typical custom orders shipping in two weeks. They also provide a range of quick ship coolers and freezers available for shipping within 24 hours.
Thermo-Kool
Location: Laurel, MS
Founded: 1960
Thermo-Kool occupies a spacious 10-acre plant in Laurel, MS that has allowed them to meet the level of production demanded by their ever-increasing sales volume.
They strive to continually offer new product advancements and the highest quality consulting and design services to their customers.
Commercial Cooling Par Engineering
Location: City of Industry, CA
Founded: 1967
Commercial Cooling has been custom designing refrigeration solutions for businesses in need of cold storage for over 50 years.
They offer customized cold storage solutions for restaurants, supermarkets, liquor stores, delis, florists, fast food outlets, processing plants, hospitals, and many other industries.
Imperial Brown
Location: Gresham, OR
Founded: 1970
Imperial Walk-in Coolers started in Portland, OR in 1970 by manufacturing the insulated panels used to build walk in coolers and freezers. In 2012, they acquired W.A. Brown & Son, a century old walk in cooler manufacturer from Salisbury, NC and created what's known as Imperial Brown today.
They use the most up-to-date materials and engineering expertise to create products that withstand the most extreme temperature and weather conditions.
International Cold Storage (ICS)
Location: Andover, KS
Founded: ?
International Cold Storage, an Everidge company in Andover, KS, specializes in one-piece walk in coolers that can be set up outdoors in open spaces and parking lots.
They offer pre-assembled stand-alone walk-ins ready-for-use and fully operational. An ICS unit can be used as a free-standing structure placed on a concrete slab or attached to an existing building to expand available floor space.
U.S. Cooler
Location: Quincy, IL
Founded: 1986
U.S. Cooler, a division of Craig Industries, is a walk in cooler manufacturer dedicated to providing customized solutions for cold storage applications at a reasonable price.
They offer customized cold storage units with manufactured panels that provide the ultimate in flexible design configuration, quality, and ease of assembly.
Bally Refrigerated Boxes
Location: Morehead City, NC
Founded: 1994
Bally Refrigerated Boxes introduced the use of insulated refrigerated structures and pioneered the use of non-ozone depleting panels. They continue to remain faithful to their tradition of innovation with superior products.
Their lightweight panels are available in 4", 5" or 6" thicknesses and their Bally Speed-Lok joining system allows their walk-ins and refrigerated buildings to be quickly and easily transported and assembled whether indoors or out.
ThermalRite
Location: Rancho Cucamonga, CA
Founded:
ThermalRite, an Everidge company in Rancho Cucamonga, CA, specializes in walk in coolers and freezers for foodservice environments that require NFS certification.
They offer flexible designs that can be perfectly fitted to any space and meet the needs of commercial and noncommercial foodservice institutions. ThermalRite panel walk in coolers and freezers provide optimal cold storage.
The Mr. Winter Difference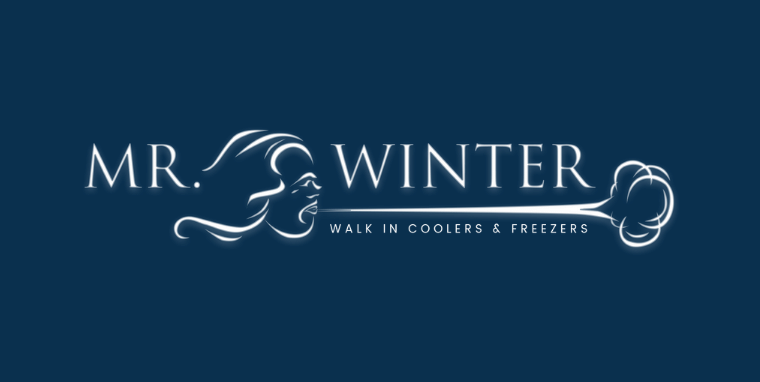 At Mr. Winter, we understand how stressful starting and operating a small business can be during these challenging macroeconomic times.
We've been manufacturing walk in coolers and freezers to help small businesses like restaurants, convenience stores, breweries, bakeries, ice creameries, flower shops, and many others keep perishables fresh and profitable since 1976.
When you buy a walk in cooler with us, you get:
A 10-yr warranty on panels and a 1-yr warranty on refrigeration & hardware


Your walk-in cooler delivered to its final location, ready to be assembled


To keep perishables fresh and profitable

in as little as 2 weeks
Ordering a quick ship or custom-built walk in cooler is as easy as 1-2-3. It all starts with a quote.
Fill out the short form below to request a quote and start keeping your valuable perishables fresh in as little as 2 weeks.
---
Get a Quote